This year brought us many interesting advancements on the field of Gamification! With so much happening, I will not try to compile a comprehensive list of the best news we had this year, but I would love to highlight some of the facts that were most important for me this year.
Events
The biggest Gamification event of the year was, of course, the Gamification World Congress in Barcelona! Sadly, I could not attend it myself, so I will point to some nice reviews from An Coppens, Andrzej Marczewski, and Yu-kai Chou.
Another interesting event (and one that I could attend) was the Second Annual Symposium on Computer-Human Interaction in Play (CHI PLAY 2015). While the conference addresses games in general, there were some interesting topics that relate to Gamification , such as the Workshop on Personalization of Serious and Persuasive Games and Gamified Interactions, and some insightful research like the discovery that the placebo effect also works on video games from the University of York, and the understanding of the roles of interactivity and appreciation on games for change from the University of Basel. The HCI Games Group published a nice review of CHI PLAY 2015.
Books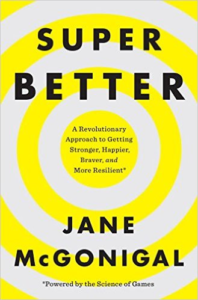 This year we also saw some very important books come out and help extend our view of the Gameful World, better understand what is Gamification, learn to design better Gamified solutions, and learn to live better. The following are four great books that I read and reviewed in 2015:
Published Research
A number of high quality research involved Gamification was published this year, but these are some of the publications that called my attention in 2015:
News
Trying to make up a list of the most important Gamification news of 2015 is the hardest task of them all because there were thousands of interesting news happening during the year. But one piece of news that had everyone thinking about was when Gartner presented its 2015 Hype Cycle for Emerging Technologies without Gamification being there for the first time after years. As it turned it, it had not being removed completely, it had only being moved to the lesser Hype Cycle for Digital Marketing 2015. Here is a link for some discussion about this fact on Quora and some thoughts from the Gamified UK blog.
Another incredibly useful publication this year was Yu-kai Chou's compilation of 90+ Gamification Cases with ROI Stats, which helped us see a greater picture of everything that is being done in the field in practical case studies.
So, there it is, some of the most significant Gamification references of 2015 to me. Looking forward to seeing everything that is still to come in 2016!